Make Money With Your Smartphone
People are doing it, everyday. Using simple apps to make money with your smartphone is as easy as pie. Earning redeemable gift cards, or points that can be used to purchase products, easy breezy. There are several different methods you can use and trust me, we will cover them all. This is our shared passion.
Below is a short apps list, as well as brief description including any links we have gathered. Take a look around and remember to SUBSCRIBE to get Rick's Smartphone Income Crash Course – FREE! Also, please do not forget to download our official Make Smartphone Money App – So what are you waiting for? Start scrolling!
Get Paid To Watch Video Ads And Trailers
Watch Video Ads And Earn Inbox Dollars TV
The App InboxDollars TV is part of the Inbox Dollars rewards club that pays you to simply watch ads and videos in your cell phone or computer. It keeps you engaged with a lottery style scratch off game between every 2 or so videos, which allows you to win a cash payouts or sweeps tickets, which allow you to enter into sweepstakes for sweet prizes.  Although the payouts are small we have managed to rack up about $30 in Amazon Gift Cards on average for a months worth of work. Click Here to Sign Up.
Perk TV Video Ads And Trailers Pays
This mobile app is called Perk. It is really a suite or family of apps that will pay you to watch videos, app trailers and more. They have recently upgraded their platform and so far it looks pretty solid. This comes after their acquisition of Viggle and even though this may be old news there may be some pretty sweet features coming in future updates. There is nothing like getting paid to simply watch videos and trailers on your mobile device, and Perk has been one of the top dogs in the niche. Tap the Perk image above to download, use referral code f1af153a and get 50 bonus points. Read More About It Here and start earning money today!
Apps That Pay You For Completing Small Tasks
Field Agent The Smartphone App That Pays You
Another great app, Field Agent has been around now for a good while, and rightfully so. This making money app has a more hands on approach, as in you actually get to get off the couch for a minute. The mobile app pays you anywhere from 3-12 dollars directly into our PayPal account and all you need to do is complete surveys, take photos, mystery shopping, polling and more …. Jump To Our Full Post Here
Instant Rewards – Cross Platform Smartphone Cash
This web based app pays you to complete mini-offers and trials on things we already use everyday like credit reports, road side assistance,  as well as offers from Netflix and Walmart. But the real bread and butter comes from their stellar referral program. They have several huge payout tiers via PayPal, and also offer Gift Card Payouts as well as Video Game payouts and more. Get Started With Instant Rewards Here →
Earn Money With Lock Screen Apps
Lock Screen Apps Pay You To Use Your Smartphone | Locket
Lock screen apps that pay you have got to be the easiest way to monetize your device. If your plan is to make money with your smartphone, well the first thing you do is unlock your device to use it, right? So why not earn something for doing that right. That's where Locket comes in, it's a great app that has been around for a long time, however, gone are the days where you get paid per swipe. This is in part because their user base has grown so big so to keep the company alive the model has changed slightly and they provide a great, honest explanation on their website here: http://blog.getlocket.com/post/82973800222/important-update-from-locket-ceo-you-can-now
Get Locket for your Android Device : http://www.getlocket.com/
Read our full post:
Make Money Taking Smartphone Surveys
Free Google Play Store Credit – Android Only
Make money apps are available on Play Store and iTunes, but this app remains close to mommy. Available only to Android you can make money with your smartphone using Google's Opinion Rewards App.  This Android app allows you to complete short surveys and pays you instantly in play store credits. You can use your credits towards in-app purchases and upgrades, music, movies and more just for answering a few simple. questions. This app pays you … Read All About It Here—->
Web Based InboxDollars = Any Device, Any Platform!
Another app from a great platform, as seen earlier it's InboxDollars. Actually you can use any device on any platform since the app is web based. Inbox Dollars is really impressive as they seem to have tapped into a huge survey pool that has a pretty good payout rate. We just got word that they have partnered up with Groupon! Exciting to see how far InboxDollars has come. Get Started Today 4 FREE
Apps That Buy Your Beautiful Photos
Shopping Apps – Cash Back And Savings Apps
The Future Of Saving Is Here And It's Called DealSpotr!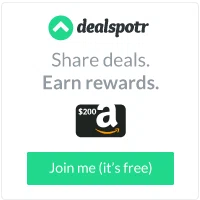 Can you say targeted savings? This is a wonderful platform that allows you to hand pick and choose who's deals you see and even rewards you for spotting them. With a massive user base you can rest assure knowing that the deals are never expired! If they are DealSpotr's users can instantly report them. Another great thing is that you can vote on hot deals and earn while you save cashing out in gift cards and even PayPal cash once you achieve Gold Influencer status. DealSpotr is really bringing the latest and is a ton of fun! MOBILE FRIENDLY – DealSpotr
AMEX Bluebird Account With Walmart Savings Catcher | Shopping Apps
Everyone shops at Walmart, love it or hate it. AMEX and Walmart have a partnership that allows shoppers to rack up their saving onto a handy card called BlueBird. They also have a great app that rocks called Savings Catcher which will credit your account if another retailer has your product listed at a lower price, ensuring you the best prices possible. Use them in conjunction and you are instantly receiving cash back simply by shopping as you usually do . Continue reading AMEX Bluebird Account With Walmart Savings Catcher | Shopping Apps →
CheckPoints Smartphone App| Get Paid While Shopping
Make money simply by doing what we all do on a daily basis. The CheckPoints App is rated one of our Top Performers as one of the best apps that pay you. Sign up today and use BONUS CODE: smartphonemoney for 50 FREE STARTER POINTS. Want more? Continue reading CheckPoints Smartphone App | Get Paid While Shopping →
Earn Viggle Points With Your Smartphone….
So basically you can download the app here for Apple users : Viggle – App Store and for all you Android users get Viggle here : Viggle – Play Store and the process is pretty straightforward. All you have to do is use the Viggle app whenever you're watching TV or listening to music and you Earn Viggle Points within the app. The main features are as follows: See More….
Get Paid To Install Mobile Apps
Use Social Media To Make Money Using Your Smartphone

A Rewarding Twist To Social Media – RABADABA

Looking to get paid for being social? Why not try the "social media alternative" Rabadaba. This app praises it's platform to be more beneficial to it's users. How, you ask? Well it's no secret that social media sites earn money off their members via ads. So Rabadaba, turn the tables and actually pays it's members. They pay members for interacting with other people, for posting their own photos, videos, audio, basically anything you can do on other social media sites except you will be earning money by doing so. Rabadaba is available on Android and iTunes respectively. Read More….
Mobile Blogging | Facebook
Facebook may very well be the most used form of social media on smartphones. But very few people utilize Facebook as a way to actually make money, including small business owners. There are several tips that can help you earn while expanding your presence with the use of several Facebook features. Get In The Know Now →
Smartphone Blogging | Twitter 
Businesses see Twitter as a rotating Billboard, using Twitter as a business tool. So what's to stop you from doing the same? That's right don't let the 140 character limit weigh you down. This micro blogging tool allows you to get to the point quickly enticing followers to jump on board your profit ship. Look at what some mobile app developers have quietly sold to the masses… Continue reading Smartphone Blogging | Twitter | Make Smartphone Money →
Smartphone Blogging | WordPress 
Every marketer from every niche is familiar with the WordPress format. But there are still those who did not know that with the use of the WordPress App we now have the ability to update our following subscribers from our blog anytime, anywhere via smartphone. Yet another great option to create a buzz.  Blog about your inspirations as they develop, Instantly. Read More About It →
Run Ads Within Your Own Mobile App
Appnext | Mobile App Monetization | Serious Advertising Solutions
If you have a mobile app for your business or use them, as most smartphone users do, you can earn money by tapping into the millions of dollars that advertisers spend each year to hose who will promote. This is geared more towards those who are in a particular niche that can suggest apps to prospective users and receive a small referral fee for doing so. Learn More Here – Appnext →
Smartphone Affiliate Marketing
Create Mobile Friendly JV And Sales Pages From Any Device!
This is a product created by our own Rick Annaru. It is geared towards the Smartphone Marketer and Affiliates who need to create responsive, mobile friendly JV and Sales pages. Selling digital products is a great way to earn a passive income. Newbie friendly – No Coding Required! —>Check it out here<—
Start Your Own Business
Want to start your own business and really use your mobile skills to make a second source of income? Maybe even replace your day job? Get the framework you need to get setup and earning in less than 24 hrs. Create your account now. – CLICK HERE –
Make Smartphone Money Tips
You can use any Android or Apple device, however one important tip is you will want a decent device. Not only to make things a lot easier for you but to give you an advantage over your competitors. 8 gigabyte phones are O.K. and will work fine however they will limit your ability to install more than 4 or so apps, even causing you to uninstall some apps (been there…done that) to make room for new apps. We do recommend 16 gigabytes of internal memory as well as an 8 megapixel rear facing camera minimum if you will be using any app that pays you for photos or videos.
Do not be afraid to use multiple devices to increase your earnings. Most make money apps simply state in their Terms Of Service that you may only have 1 account per household. If it doesn't specifically say you can have only 1 device, than you can run multiple devices and earn 2x 3x even 4x the payout. This is how you see people earning hundreds per month simply running multiple devices watching ads at the same time etc. *USE CAUTION*   you can get yourself banned for breaking the Terms Of Service or by being overly greedy. Most of you will be fine, yet there is always a "Techy" who wants to root devices and create servers etc, etc. So use best judgement and don't say we didn't warn you.
Stay consistent, but once your payouts become too low, move on to a higher paying app. A lot of apps limit and even scale back your payouts the more you use them, which doesn't make a lot of sense to a loyal user. However remember they have to stay "in business" and keep profits rolling in. Cash out with the lowest payment option available, This not only keeps the apps alive and rolling, but it puts money in our accounts as quickly as possible.
Visual Infographic:
Click Here For The Full Info-Graphic
Thomas Duboit, (Feb 27th, 2017 @ 07:21:56)
View the Latest Apps, and Methods Here View Our Latest Apps List
You Can Make Money With Your Smartphone!